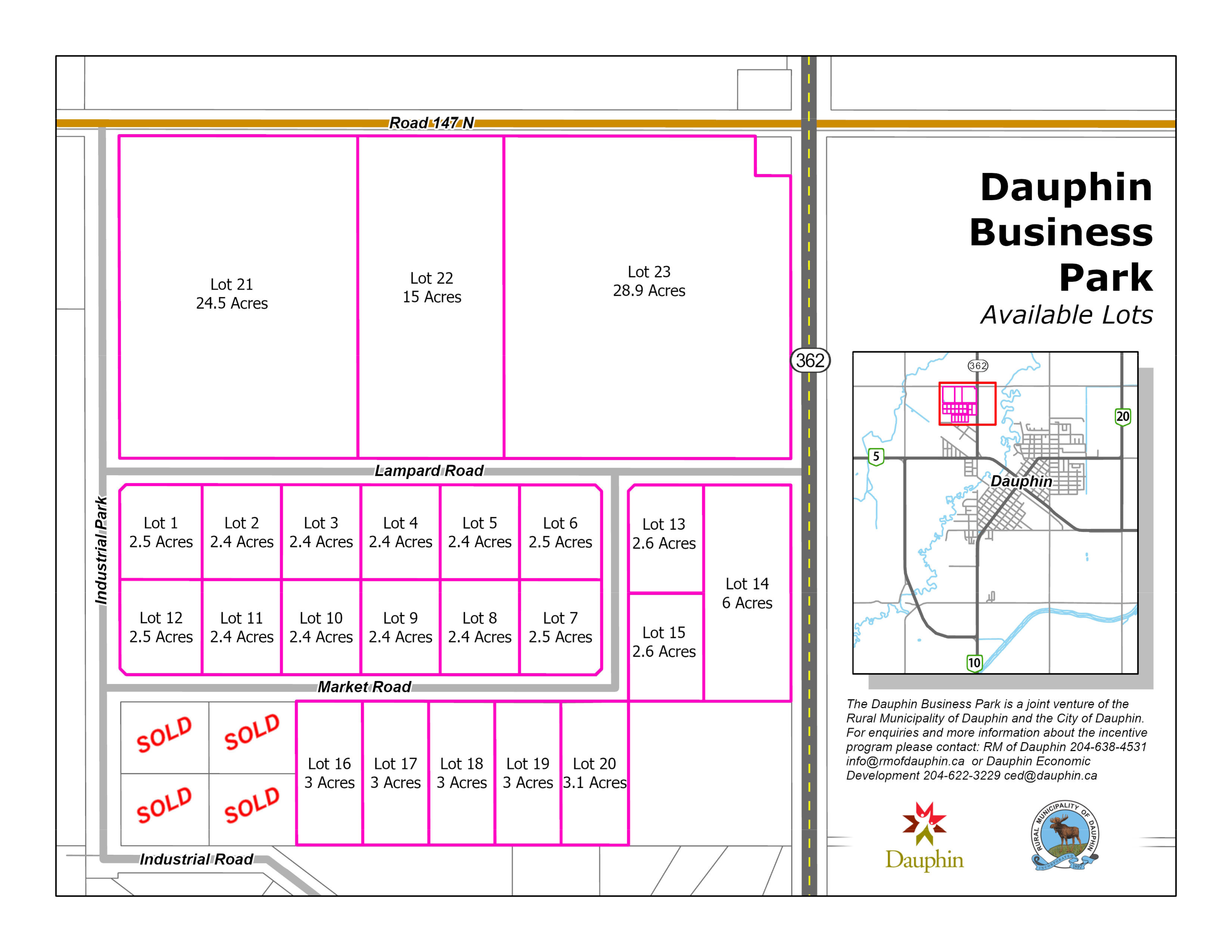 The Dauphin Business Park (formally known as the Dauphin Industrial Park) is a joined venture between the City of Dauphin and the Rural Municipality of Dauphin. The land is located in the RM along Highway 362 and sales of parcels is facilitated by the RM office staff.
Starting prices of parcels are $20,000/acre.
Our economic development team would love to discuss your ideas and we have a strong incentive package available for this location.